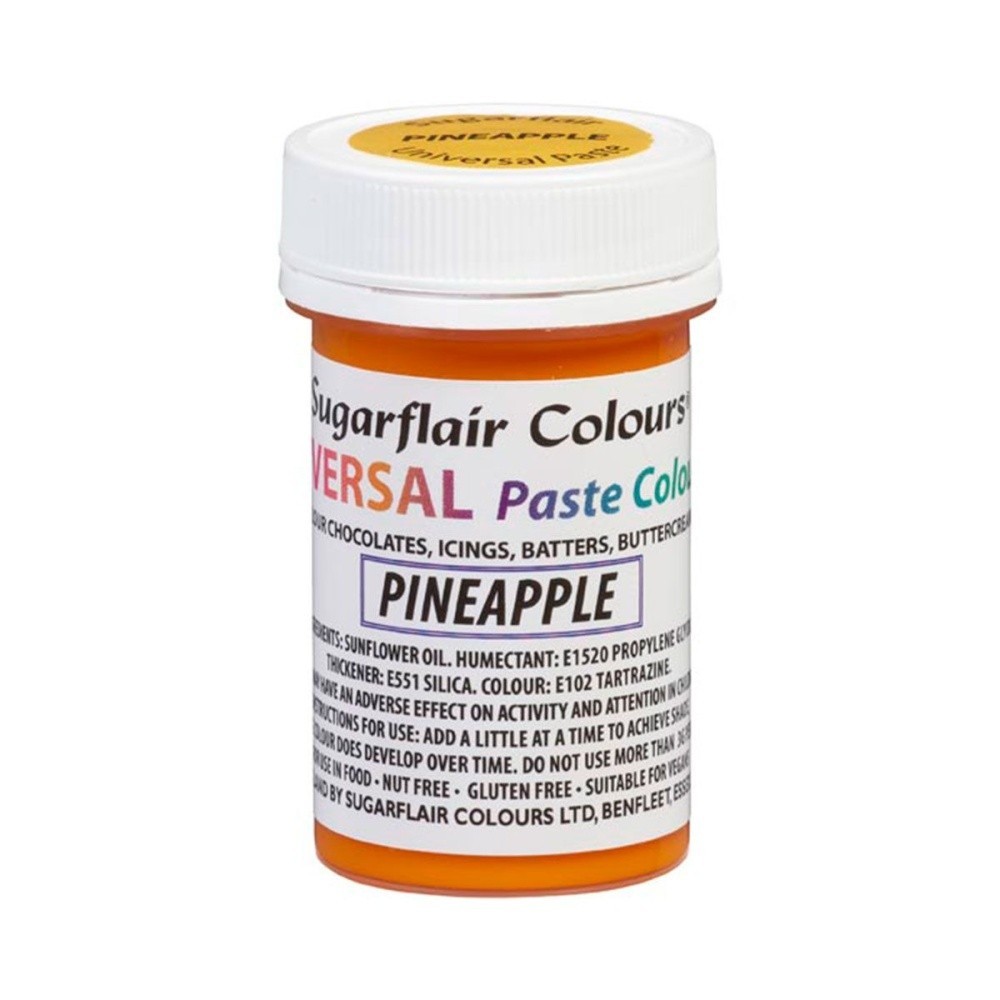 
Sugarflair Universal gel color - Pineapple - 22g
Sugarflair Universal gel color - Pineapple   - 22g
Sugarflair Universal gel color - Pineapple   - 22g
Universal concentrated gel color suitable for marzipan, fondant, but also for cream or chocolate.
We apply the color with a toothpick and work it in, proceeding in this way until you reach the desired shade.
Directions: color in a small amount by applying the paste with a clean cocktail stick or similar, then knead well until the marzipan/fondant is fully coloured. Add more paste color for a richer color.
When used sparingly, you can achieve the softest pastel colors, while adding more will give you vibrant colors without changing the consistency of the product you are working with.
Ingredients: oil (sunflower), dye: E102, thickener: E551, humectant: E1520.
E102: may have an adverse effect on the activity and attention of children.
Content: 22g